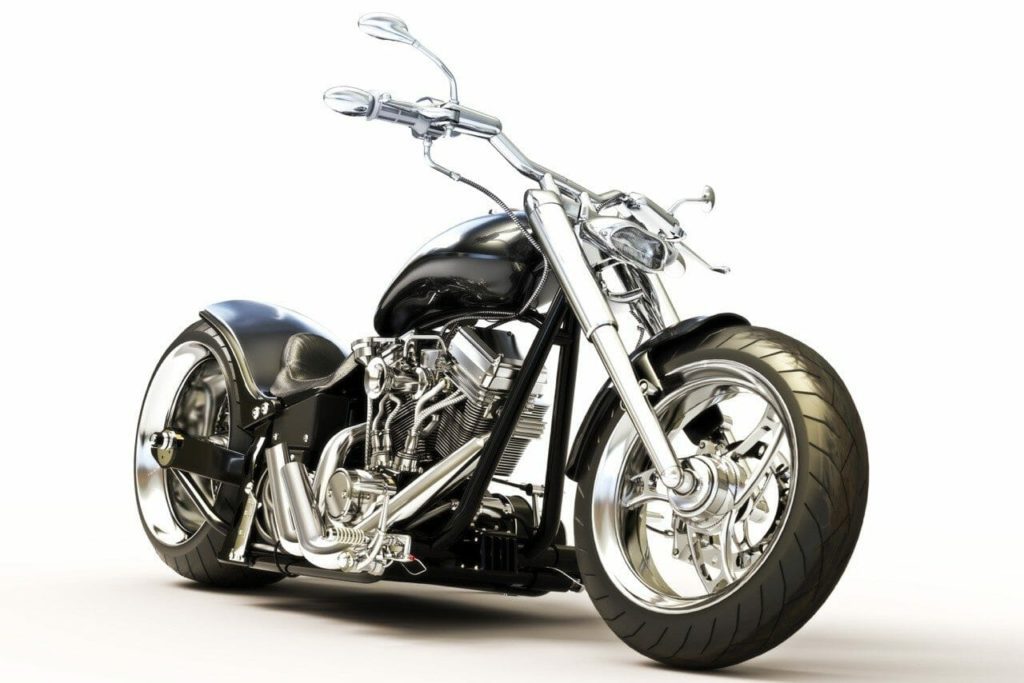 Lessons from the Past
Happy New Year!
It's the time of year to reflect on the past, and plan for the future.  I've been thinking about the lessons I've learned during the course of my life as an entrepreneur and how I've applied those lessons to my Real Estate career.
Some of you might be surprised to find out that I've been a REALTOR® for only thirteen years.  But, it's true!  I had a completely different life long before it ever occurred to me to pursue a career in Real Estate.
The Motorcycle Business
When I was 26, I started a company called Power Twins Performance Parts (still thriving today as Parts Canada), a wholesale parts distributor selling to motorcycle dealerships across Canada.
In my first location, I shared a tiny office with another small business owner and stored my inventory on a 400 sq. ft. mezzanine; I had to climb up and down a ladder every time I needed to pack an order!  It was a modest start, to say the least.  Early on, I had to sell my treasured 1973 Yoshimura Kawasaki Z-1, in order to buy groceries (and diapers).  I still miss that bike.  But, you do what you have to do.
I often tell people that I was too "young and dumb" for it to occur to me that I might fail in my fledgling business.  In retrospect, it was that youthful self-confidence as well as a strong work ethic that kept me going through the first few lean years.  I just knew I could do it better than my much larger competitors.
Just ask how!
Long before my phone was ringing with orders, I was doing the dialing, talking to motorcycle dealers across the country and asking them what it would take to get their business.  The answer was consistent and simple:
"Have the parts in stock and deliver them quickly."
That's what the dealers wanted because that's what their customers wanted.  If you're a motorcyclist, you know we only have a short riding season and you do not want to have to park your bike for two or three weeks waiting for a part to come in.
First Guiding Principle – "Have the parts in stock."
I determined that my company would have the best fill-rate in the industry.  Purchasing was always to be the most important department in my company; even more important than sales.  After all, you can't sell a part that you don't have in stock; an easy observation to make, but not so easy to implement with extremely limited cash-flow.
I figured it out.  By placing smaller but much more frequent orders with my suppliers, I was able to turn over my inventory, and steadily improve my fill-rate, until it consistently exceeded 95%.  This was unheard of in the industry, and my dealers responded with confidence and loyalty that fuelled my growth over the next several years.
Second Guiding Principle – "Fast Delivery!"
I then established contract rates with the major national couriers allowing me to deliver over 90% of my shipments by overnight courier, for FREE.  Remember, this was more than 25 years ago, long before anyone had ever heard of Amazon!  Free overnight shipping was unheard of at the time, in any industry.
This program completely changed the standard of service in the wholesale parts business, making my little company a trend-setter.  The dealers took notice.  For example, my customer in Montreal could call me at the end of their day at 5:00 pm EST, and place an order.  It was still early in the day in Calgary (3:00 pm), so I had plenty of time to pack their order and ship it out the same day.  My customer would then receive their parts before 10:00 a.m. the next morning.  I was delivering to my dealer in Montreal, faster than my biggest competitor who was located in…. Montreal!
Making my customers super happy was extremely satisfying, and great for business.
Setting a New Standard
I was setting a new standard for fast and reliable delivery in the industry, while I was still considered only a minor annoyance by my much larger competitors.  I'm sure they figured it was only a matter of time before I bankrupted myself.
How could I afford to offer free overnight shipping?  Well, it wasn't easy at first.  But I considered it an investment in the future.  And it worked.  My sales increased at a rapid pace over the next few years, and I was able to negotiate better and better rates with the national couriers, so my margins steadily improved.
By the time my competitors reacted, it was too late for them.   I was no longer the "little guy".
Out-Think, Out-Service, Out-Sell
Having the best fill-rate, and providing the fastest delivery were two of the most important examples of how I out-serviced and out-sold my competitors, but there were many other programs I contrived and implemented.  I was always five steps ahead of my competitors, so they could never catch up.
By focussing on delivering a superior experience to my customers, I never had to worry about achieving sales targets, or the bottom line.  In fact, I grew my sales at an average rate of over 50% every year for the next 14 years.  From a tiny start-up, I eventually established my company as the #1 motorcycle parts supplier in Canada by the time I sold out to the largest powersports distributor in the world – Parts Unlimited.
So what does all this have to do with Real Estate?  Everything.
In business (and life), it's all about your attitude, my friends.
The Real Estate business may be completely different from the motorcycle parts business, but my desire to deliver a superior experience to my clients is exactly the same.
When I began my Real Estate career, I wanted to know what really worked in Real Estate, and what didn't.  It turned out there is a whole lot of "fluff" in Real Estate, stuff that sounds good but doesn't actually deliver results.  So I completely ignored all that.  I simply do not have the inclination to huff and puff and tell my clients a whole bunch of garbage designed to "get the listing", things that have nothing to do with actually selling the property.
I figured out for myself what really worked and I stuck to my guns.  At first, I lost a lot of listings to my competitors.  But I decided early on if I couldn't do this with 100% integrity, then I simply wouldn't do it at all.  I had other options.  Luckily, my approach to Real Estate has proven to be the best for me and for my clients.  And, it's turned out to be an incredibly satisfying career.
Being an Innovator
Just as in my previous business, I've been an innovator in Real Estate.  For example, within a year of becoming an agent, it became apparent to me that every seller could greatly benefit from having a consultation with a professional home stager.  This is almost a standard service now, but at the time it was ground-breaking.  Most people had never even heard of home-staging.
I sought out the best stagers in the business and I was the first agent in Calgary to offer a home staging consultation as a standard FREE service on every listing.  I've been doing it ever since, and I've refined this aspect to the point where I know I'm still way ahead of my competitors.  Why do I do it?  Simple:
Because it works! 
I didn't intend this to be a sales pitch and therefore I won't go into every new innovation and competitive advantage in my arsenal, but suffice to say that my past clients know that I'm delivering on everything that really works in Real Estate.  And guess what?  I never stop thinking about how to be even better.
That's my focus.  Always has been.  Always will be.
I'll close with my favourite quote from a guy named Albert Einstein:
"Try not to become a man of success, but rather try to become a man of value." 
(Note: This article is an edited version from a year ago, but it still seemed very appropriate to start out the New Year.)
All the best in 2018!
Until next month… Ted