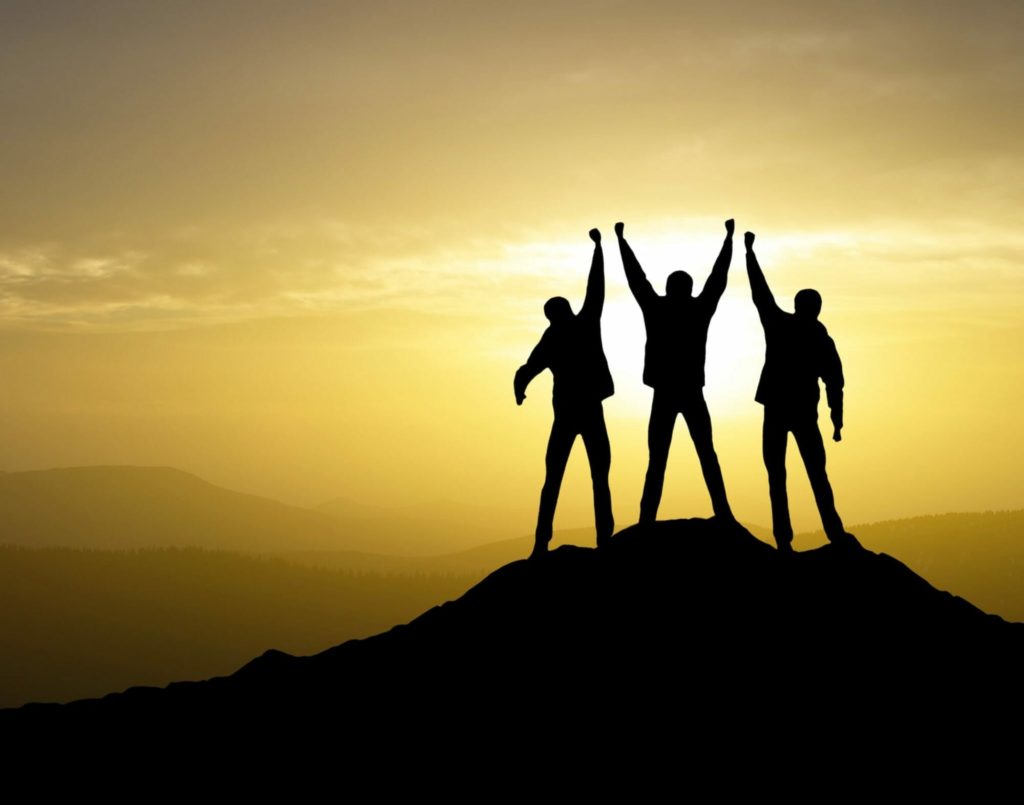 The New 'TED Team' Concept
I've never been a fan of the traditional Real Estate team concept, which I described in detail in Last Month's Rant.  To summarize briefly:
The "figurehead" REALTOR® is the face you see on the advertisements, and the one who will meet with you at the listing presentation.  Their primary role is to bring in as many listing contracts as possible.  (The team is typically carrying what I personally would call a HUGE inventory).
The figurehead REALTOR® will also step in to negotiate the sale, if and when you get an offer.  Everything in between?  That is normally done by unlicensed assistants and/or less experienced "junior" agents, who usually have never even seen your house.
"Reality" Shows
Here's some news for you folks who like watching Real Estate "reality" shows:  They're NOT reality.  I spend less than 5% of my working life writing listing contracts and negotiating sales.  The other 95% is in the trenches, grinding it out, working on marketing, communications with my clients, driving around looking at houses with buyers (95% of which are rejects!), and countless other tasks that nobody knows about, because they're not glamorous enough to make it on Million Dollar Listing.  In my opinion, that's the true "reality" of being a good REALTOR®.  If you want the best possible results, your REALTOR® should be the one doing this work, and not someone else with less experience and skill.
The Buyer's Agent
With a few exceptions, the Big Team REALTOR® very rarely works with buyers.  They regard this work as too time-consuming, so it usually falls to their buyers' agents, who get paid a portion of the commission.   This is how Big Team leaders typically scale up their business, collecting a percentage of commission from what are usually less experienced buyers' agents.
I had a short stint years ago where I decided to take on a buyer's agent.  But it never worked out.  Why?  Well, it wasn't her fault.  She worked hard, she had high integrity, and she did her absolute best in every situation.  But – through no fault of her own – she simply lacked experience, and therefore was not able to provide the elevated level of care that my clients are accustomed to.  There's no denying that no matter how hard a buyer's agent works, or how much integrity they may have, if they're a newer agent (most are) there is almost always one critical element that is missing… EXPERIENCE.
Unlike most Big Team leaders, who think that working with buyers is too time-consuming, I personally believe that having a skilled, experienced REALTOR® on your side during the buying process, is at least equally as important as it is during the listing process.  Is it time-consuming?  Yes.  So?
After my buyer's agent experience, I made the decision that the traditional Real Estate Team model was not going to work for me.  I've always been a team by my own definition, which means I've surrounded myself with the best of the best in terms of assistants, home-stagers, graphic designers, photographers, etc.  But no other licensed agents.
Until now!
Please welcome my new business partner, Marla Miller!  Marla has been a full-time professional REALTOR® for ten years, bringing with her extensive skills from an entrepreneurial background in interior design and renovation, project management, and marketing.
So, here's the New 'TED Team' Concept
We're a tight-knit group of like-minded Realtors, each possessing all the following attributes:
A very high degree of experience and skill;
A strong belief that working with a REALTOR® should be a professional experience that brings you knowledge, education, and honest guidance to your decision making;
We each bring something extra of real value to the rest of the team, elevating all of us;
We're serious about business but we like to have fun, too!
Marla Miller – A++ on all four points
Without going into unnecessary detail on the intricacies of our business model, suffice to say that we each have a vested interest in the success of each other's clients.  My clients will still be dealing directly with me throughout the process, and vice-versa for Marla's clients.  But, behind the scenes (95% of the time), we're working together, helping and supporting each other to get the job done.  You've now got TWO highly skilled and experienced REALTORS® collaborating towards your success.  An added benefit is when one of us is away for any reason, the other can take over completely seamlessly.  We also now share my long-time super-assistant – Erin.
Will the team continue to expand?
Yes, very slowly.  We're not going to force anything.  Any new team member MUST have all four of the attributes above and must score an A++ on all four, which is no easy task.  For now, we are thrilled that the team is already operating like a well-oiled machine.
You should see our amazing office now that Marla has added her magical design touch to it!  I did not even realize what a positive effect a beautiful work environment could have on all of us.  I'll put some pics up on Facebook and Instagram so you can see.
Thanks for your continued support!  I feel very confident in saying that the 'TED Team' is better than ever.
Until next month…