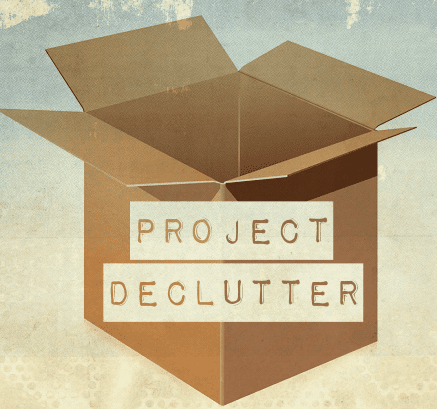 A Clean Sweep…
Well, we're through the first month of the year and we have had the opportunity to gain some traction. Some of us are well on the way to seeing some goals come to fruition, while the only place others may see their resolutions is in the rear view mirror!
Whatever the case may be, one conversation that has been particularly topical this year is, "The Life-Changing Magic of Tidying Up", by Japan's guru of tidiness, Marie Condo. She's literally been everywhere these last weeks, from social media to the mainstream news, to the talk show circuit.
Truthfully, I'm far from one to give counsel on the matter. I like to save things – from memories, to gift bags, to my trophies from junior high – I'm in no position to be a voice on decluttering in everyday life!
However when it comes to selling real estate, it's a different story. The art of tidying up in this realm can be a massive advantage in selling your home.
We constantly insist that seller's must put their best foot forward when preparing their home for sale. This includes a number of aspects such as maintenance, paint touch-ups, staging and yes cleaning and decluttering.
Now this is pretty basic, you might be thinking. But if I had a nickel for every time a potential buyer is put off by a messy unkept home, well let's just say I'd have a significant vacation fund.
I understand that it's difficult to live show home perfect. I get that real life has to happen. However, making the extra effort to minimalize closets, toys, and clutter will give you a huge competitive advantage in a challenging market.
Marie talks about getting rid of things that don't 'spark joy', and while I love the idea, that isn't necessarily going to happen in my day-to-day life!
But, if you're selling…
Clean in up! Get it sorted and filed! And get on in with it! Tidying up can certainly be a magical experience, and make way for good things to follow…
Here's to a clean sweep this February!
'Til next month – Marla