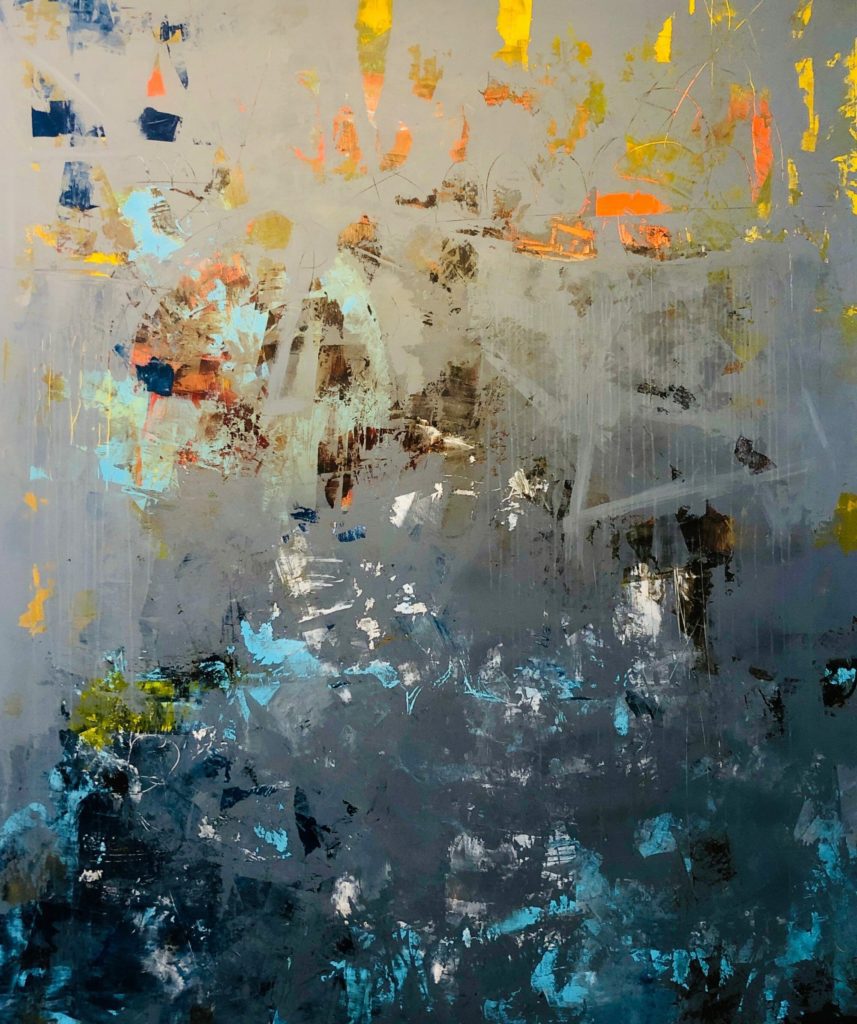 CVK, Chris Kuzmanovich
Chris Kuzmanovich has been in the design field for over 20 years, 13 years as the principal of CVK.  In the earlier part of his career, he headed up Jayman's Showhome division working with Wen-Di Interiors to create nearly 100 beautiful showhomes from start to finish.  This included selecting every tile and light fixture, to overseeing every piece of furniture purchased.
In the past decade, Chris has been focused on working with clients building a new dream home from scratch, as well as those renovating to create their perfect space.
He's also an accomplished modern-abstract artist; represented in Calgary by Christine Klassen Gallery.
What inspires you most when working with clients?
"My absolute favourite part is taking a client's interpretation of what their vision might be and creating an outcome that surpasses what they could have even imagined.
I collaborate with every client, regardless of the size of their project, to ensure I take into consideration all their input including their likes and dislikes.  Sometimes they have a lot to contribute while others might not provide much direction, but the end result is always exciting!  It's very professionally rewarding to bring a home or even a room to life."
How has the economic slowdown in our city affected your business?
"I've been lucky.  My business has continued to be strong throughout the downturn.  Perhaps the biggest difference I've experienced is in the range of projects and people I've been working with.  For example, I'm still working on large residential builds in estate areas designing every aspect of the home, but sometimes I'm just refreshing a room or two in an existing property.  I love the range of projects, as they each keep me creatively challenged, in different ways.
And because my business is largely word of mouth, I feel very fortunate to be somewhat isolated from what's happening in the economy.  If a client has a great experience and talks about it, or if a friend or colleague sees the end result, often I get a call.
Some clients have been actually waiting for the market to be slower so they can have more access to the tradespeople they want.  Overall there is lots of work out there in Calgary, regardless of the downturn in the market."
How has your business continued to change or grow?
"I've been operating my company for over a decade, and I know a lot of people who have been active in the market when it's been both busy and slow.  Sometimes I've helped clients with their first very home, and as they have 'moved up' I've then helped with the next property.  Often times the work that has been done has helped make their home more marketable, so they see the value in what good design work brings to the table.
I also have a lot of clients who have secondary properties from British Columbia to Hawaii, and I've been fortunate to work on these homes as well.   Having an established working relationship on a principal property makes it easier for clients to have me do their recreational property, or an out of town property.
As I've expanded my work as an artist, I also have a lot of clients who purchase artwork for their space so that's been a great natural expansion to my business."
What is the best part of being based in Calgary?
"One of my favourite things about being here is that I think we have access to top-notch suppliers because we're a larger centre, but we still have a small-town vibe.  Because I know my suppliers well,  I think that creates an environment of trust.  I know that they will go the distance to make tight timelines or deliver to remote locations, for example.
Ultimately I think Calgarians are very loyal.  I feel very lucky to have had my design career start and flourish in this city for the past 13 years."
Photo of above painting in article: 
'thank you for speaking directly to my soul'
ckuzmanovich 60″x72″ acrylic on panel
Until next month,
Marla