Put my experience and skill to work for you!
If you're looking for a highly-skilled and experienced agent with a passion for delivering results, please spend a few minutes on this site to learn more about me. I've completed over 1,000 real estate transactions in my career, but I'm not your typical high-volume agent. Yes, I use highly refined systems and procedures, but the true key to my success is my ability to think on my feet and adapt to every unique set of circumstances. Over 1,000 transactions, yes, but one at a time, with all the care I can muster from a lifetime dedicated to delivering outstanding customer service and results.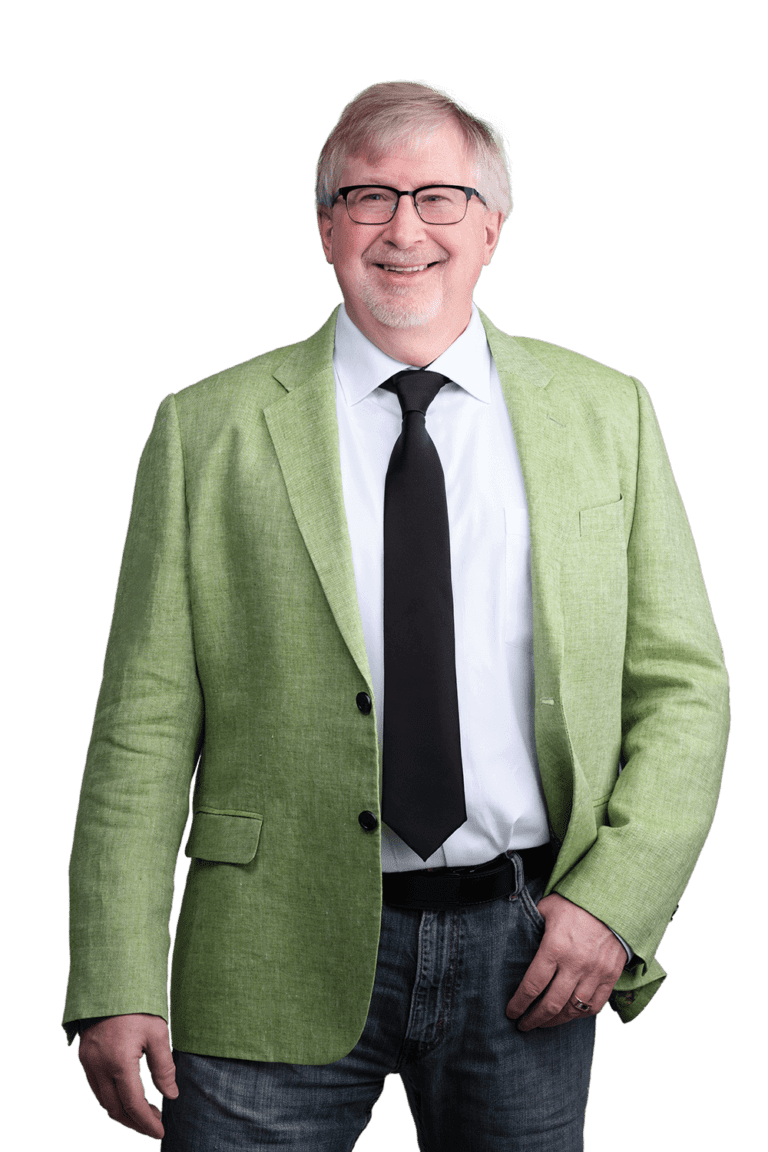 What makes me different?
Throughout my career, I've earned all the sales awards, including being ranked as one of Canada's top 100 RE/MAX agents for several consecutive years. But the difference between me and other successful high-volume agents is this:
I'm not focused on sales numbers. Not at all! My focus is on delivering the best possible result to each and every client, one at a time. As a result, almost all my business now comes from past clients referring me to their family and friends. This means more to me than all the sales awards in the world!
Meet the team!
It takes a team of specialists to deliver the best possible results consistently. For photography, staging, and admin duties, each team member is the best of the best at what they do, which makes me proud and happy! Thank you Angela, Erin, and Jamie for everything you do!
Please click on "About" above to learn more.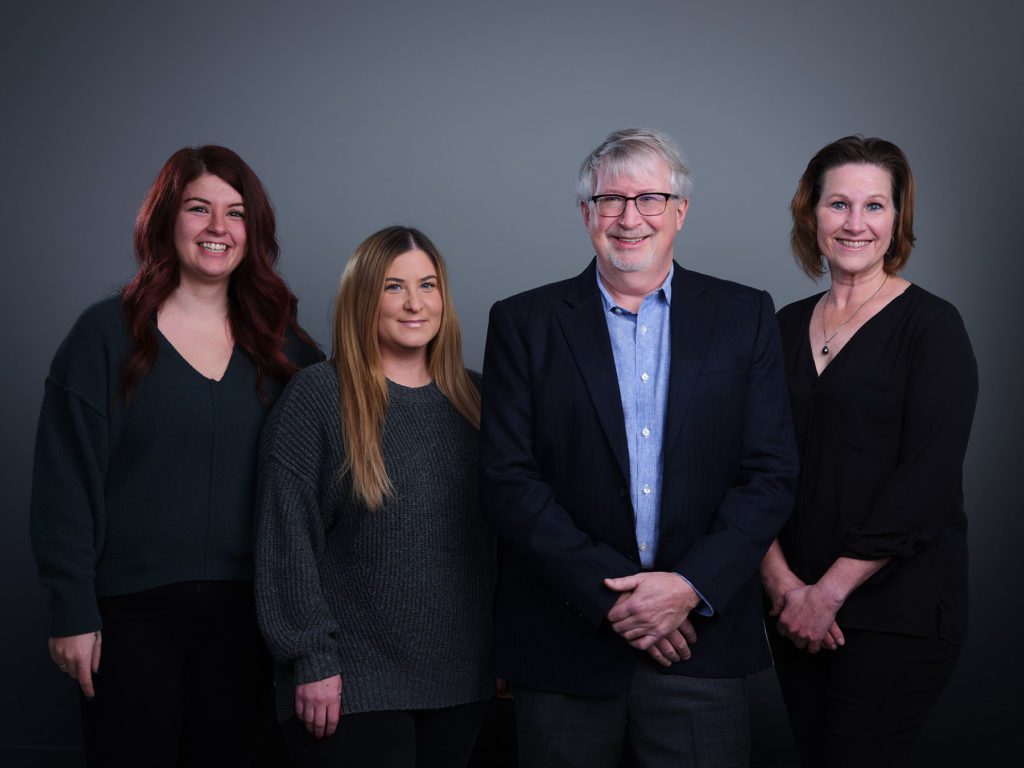 You'll love working with me
We recently bought a new home using Ted as our Realtor. We got an amazing deal, which is unheard of in this 2022 market. Ted was able to negotiate and use tactics that I don't think other Realtor's would have thought of that secured us a fair price for the new home.
Then came the task of selling our current home. Again we had amazing success. We ended up setting a record for our area and size of home sold. We followed Ted's advice for using the tips his stager/photographer advised us to make, took his advice on how to proceed with listing price and what offers to entertain and which ones to politely turn away. When it came time to start negotiations on the day we were going to have offers presented he worked all day long. Even though offers were not presented until later in the day he was behind the scenes working for us morning till evening.
Thanks for another successful Realty experience. We would never use another Realtor because we have found the best.
Ted is an extremely professional and knowledgeable realtor. His continuous data analysis keeps him up to date on the current market and immediately is in the know when the market changes. He is genuine and will be very honest regarding viewings. He will make sure your purchase provides you and your family with the right home for you, leaving you very pleased and without any regrets after purchasing. We have also sold numerous properties with Ted and it has gone very smoothly as Ted knows how to prepare and price a home to increase the chances of getting you the best possible offers. Like spilling the beans on the location of your favourite fishing spot, we reluctantly admit that Ted is the best realtor in Calgary!
We have known Ted since 2014. We moved from Edmonton to Calgary and he came highly recommended. He helped us buy our first home in Calgary. Fast forward to 2022, Ted helped us sell and buy two homes within 3 weeks. As soon as my wife and I started to think about selling our current home and buying another one, Ted's name was in our mind right away. He is thoughtful and a very good listener. One thing that I would like to highlight about Ted is his negotiation skills. We went from buying a home – with multiple offers – to selling our home with multiple offers three weeks after. Soon after listing our home, multiple offers came through- also called "bully offers" – all of them were solid offers. It would have been difficult to navigate the decision making process without having a sound, experience and impartial partner with a mindset on value creation. Many agents may have suggested to take the first offer and walk away since it was a good offer – BUT Ted knew that there was enough value on the table if we waited three more days until the offers deadline was due. He challenged – my wife and I – thought process – without pushing – enough to let us improve / shape our decision making process – but always respecting that the final decision was with us. At the last moment, when evaluating the offers – I got distracted with some "noise" created by one of the offers – and in my mind, I wanted to walk away from that deal – However, Ted knew that it was noise and went ahead and requested the removal of that noise. He made our decision making fairly easy at the end – and he did it because he is a good listener and was laser focus on the offer details vs our priorities. He balance well sellers priorities with value creation. If you need a smart, solid thoughtful negotiator and a person who is ALWAYS there for you, then, do not look for anymore – Ted is the man! – THANK YOU Ted!

My wife and I were recently lucky enough to be referred to Ted by a colleague. We utilized Ted's professional services to purchase a detached home in the City of Calgary during a recent relocation to the province.
Ted is fantastic. He's a no-nonsense gentleman that won't waste your time with the usual "buttering-up" of you as a client. He spends a lot of time listening to your requirements without judgment and then skillfully translates those requirements into what is available today and likely available tomorrow based on his experience in the market.
Our purchase experience with Ted was excellent from start to finish. Being remote buyers, we were going into the transaction without the advantage of being overly familiar with the neighbourhoods, the styles of construction and the relative quality of local home builders. Ted was forthcoming with his advice straightforwardly and transparently. He went above and beyond in providing us tailored advice on which neighbourhoods to consider vs. which to avoid, pointed out the essential features to consider on a home in the Calgary climate, and steered us clear of many potential mistakes.
The home we eventually purchased only came on the market the same day we made our offer. During his daily sweep of the market, Ted had noticed it and made an appointment to look around it for us in the afternoon as he felt it would go quickly otherwise. We were blown away that it ticked all of the boxes on our list and more besides. Ted had been listening and seemed to have figured out things we would like that we hadn't even considered. He is absolutely someone you can trust to represent your interests first and foremost, even above his own.
Should I find myself wanting to move again in future, I'll be giving Ted a call. I would recommend him to any of my friends or family without reservation.

Ted was an excellent and knowledgeable real estate professional, he was well versed in all aspects of the real estate experience. With us he was patient (not rushing to make a sale), provided excellent advice and overall you felt that he was not really there to just sell you a property but really get his client what they wanted.
I would strongly recommend Ted to any prospective home buyer or seller looking for a top notch real estate professional.
Ted Greenhough is the only Realtor I will deal with and refer my friends to. Working with Ted was so easy. We downsized and couldn't find the right home, after living in our place for 27 years. Ted was extremely patient, even knowing some of the places we wanted to look at weren't going to be suitable. We finally found our perfect home. We consider Ted more than a Realtor, but a friend. When you are all settled, Ted doesn't forget you but keeps in touch. Thank you, Ted.
Ted sold our condo back in 2009. At that time there were over 60 units for sale between the 3 buildings that made up our condo development. We sold it within 2 months and were 1 of 2 units that sold during those months. I accredit this to Ted's no nonsense business manner; we didn't need another Realtor telling us what they thought we wanted to hear. Ted gave us his educated advice and was knowledgeable in what needed to be done to get our condo sold.
Ted also helped us find our home where we have stayed for that last 7 years. We couldn't be happier with our purchase and how seamless the transaction was. We were so impressed that when it came time for my parents to sell their home in 2015, which they had lived in for over 36 years, I insisted they use Ted. Again Ted's professionalism and abundance of knowledge got their home sold in under 2 months.
We've been clients of Ted's since 2007. He is most definitely one of the best realtors in Calgary and this is why:
– He comes prepared: From your first meeting to list to the first time he takes you to see a home. He's never walking in blind … he does his homework, which is equally important when buying and/or selling your home.
– He's honest and professional. If Ted is your listing realtor he is experienced enough to walk through your home and let you know where your money is best spent…what needs to be fixed and where not to waste money.
This honesty is applicable when buying as well. He'll tell you if he feels a home is overpriced. It's not all about getting an offer in and the sale!
– He's smart. Part of his package is a stager and a professional photographer!
– He's got years of experience & a solid team behind him. We used his lawyers, mortgage broker, painter. Anyone Ted has recommended has been great to work with and made the process easy.
– He picks up the phone. I am always shocked when he does but I can't remember a time I've called him and he hasn't.
– I've recommended him to everyone I know and I would say 4 or 5 families have sold and bought homes through Ted. In doing so I've only had positive feedback about their experience(s) working with him.

Ted went above and beyond when I was looking for a place in Calgary. As a first time buyer he helped me throughout the entire process, giving me sound advice on neighborhoods, pricing comparable, and closing details. Definitely will call Ted when I'm in the market to buy/sell again.
Great experience buying my first home. Ted made sure to answer all my questions and get me going in the right direction. I really recommend Ted to others looking to buy a home. Thanks Ted!
Ted Greenhough has bought/sold numerous houses for my family. We've always been delighted with his service: professional, realistic, comfortable. Ted often goes beyond our expectations. And we get timely results! That's why we continue to recommend Ted to our friends.
Working with Ted has been an absolute pleasure! He certainly knows the real estate market and is very helpful and always available to answer questions. Ted was able to sell my building quickly and for a good price in a downturn market.
I was very impressed with Ted's service during the recent sale of our home. He researched the market extensively and therefore was able to provide excellent guidance as to what price to ask. He was low-pressure and extremely helpful but provided prompt and careful service as well as the very able assistance of a great photographer and stager. Our house sold on the first weekend listed – with multiple offers and $10,000 over list.
Honest, full of professional knowledge and leader of a great team. He created the best value for us. His timely advise and interventions enabled us to achieve the optimum result in the process of selling our property.
Ted had been referred to us by a family friend. We will refer him to anyone looking for a realtor in Calgary. A class act.
Any realtor can sell a house in good times… but the current market conditions are not great. We benefited from Ted's experience in selling our house in these difficult and changing times. Ted and Erin were prompt, professional and got the job done. Thank you!
One summer, I noticed a very well written Real Estate Flyer in the mail – explaining essential points a seller needed to know in the Calgary Real Estate market, and on the flip side was an explanation of the related points a buyer needed to be aware of. At the time I was not interested to sell my home, or purchase a new property – but as a University Professor, I could easily recognize that this document was so well done, I decided to keep it. 1yr latter, my wife passed away and I needed to sell our home and garden that my wife and I had built together, and raised our family in. Ted was amazing. He was knowledgeable, courteous, straight-shooting, and sensitive to my needs. His team helped with staging and photographs, and listened to me as I described our beautiful home. He did his market research and we discussed pricing. Again, he listened to my concerns finally settling on a price $100K greater than anything else in the hood – with a strategy to quickly change prices if we could not sell. Our first open house was set, and several folks expressed serious interest, with an offer made that day. By that evening, we had closed on a price $95K higher than the next recorded price. Now a couple of years latter, I am riding shot-gun with Ted as we go out looking for new properties to call home. His market and building knowledge have saved me from making poor choices, as well as saved me time – as he is able to quickly move me through homes when he detects problems. He calls it as he see's it, and is working for my best interest. This review is an indication of my trust in Ted and his team, and my commitment to him on my next purchase. Thank you Ted. Dr Geoff Hay.

Used Ted to sell my house, which went extremely well, quick and easy. Now I'm using him to buy – I love how honest he is with me and helps me come up with ways to overcome obstacles (and foresee any that we can avoid).
Ted has been the realtor of choice for my family since 2014 which includes 3 sales and 4 purchases. I recommend Ted for both his real estate knowledge and his great sense of humour!
I was looking to buy my next home, when friend suggested that I contact Mr. Greenhough. This proved to be excellent decision, Ted was patient through my selection process, but was very professional, knowledgeable, fast and punctual at the time of making offer and closing the deal. His team provided excellent and timely support with paperwork, preparation of documents etc. I would recommend him to anybody as a excellent Real Estate agent with deep knowledge of market.
Having read about Ted I thought I might have finally found a professional realtor who really knew his stuff. How right I was. Having had my house on the market for 6 months with only about 6 showings, within the first two weeks after signing with Ted no less than 40 showings took place and shortly after that my house was sold. During this time there was daily communication, continual feedback and instant response any time it was needed. In a world where true service is a disappearing commodity Ted stands tall and should be justly proud of the talent and personality he brings to his profession. Kudos as well to Erin, always there and always helpful. Truly if you want your property to be presented, marketed professionally and more importantly sold in a reasonable time Ted and his team are where you should be putting your trust.
My thanks to Ted, Erin and his team for a superb job. Well done!
Dealing with Ted on the purchase of our new home and the sale of our existing home was a tremendous experience. His knowledge of the market, and understanding of our needs helped us maximize our return from our sale and ensured we found the right house to move into. In most situations like this it comes down to the details, and Ted expertly took care of all the little details. Furthermore, it was a genuine pleasure to deal with Ted, he was honest and forthright with us and he has a very pleasant manner. We would highly recommend Ted to anyone looking to buy or sell their property. Thank you Ted for making what can be a stressful time into a very pleasant experience.
Working with Ted from a distance was very easy. I certainly appreciate Ted's straight forward (no sugar coating) approach. It is very refreshing to get honest opinions and information in today's market. Ted is quick to respond and provides the exact service I was seeking.